Elections Finally Over Home Buying Interest Rates Are Rising
America's hungover from it's long drawn out and brutal election season. Regardless of your candidate one thing is for certain; all good things must come to an end, right? You have heard the warnings that we are headed for a change. We here in the Central Florida area have been numb or spoiled with record low-interest rates for home buying and refinancing. For many generations, it is all too common to have rates below 4%. Many remember a time when interest rates were above 15%, and that is being conservative. I remember when I started my real estate career over 16 years ago to see rates in the 8% range was not uncommon and was considered normal.
Homebuying is more important than ever! Why? What's the rush? You have been hearing this for the past several years. Well, as a professional Realtor my career has been built and lasted because of helping people and understanding the market and trends. When people call me, or I call them, they often say things like, "my credit is not the greatest or I was just online, and my score is excellent, so I will have no problem with getting qualified."My reply is always something like, "Really? Can we make a phone call to one of my preferred lenders?" This is the first step to really understanding your buying power. Most people that say, " I was on creditkarma.com, and it said that my score is 700 and I am fine. Not so fast! Lenders look at many factors such as your bank statements, several years of tax returns and open credit lines or student loans.
Often it is my clients that make the most money or are self-employed with the greatest challenges to getting a loan, contrary to their great credit score. Not all lenders are the same. Some professional lenders will see that your score is too low and get you in touch with credit repair or advise you on getting it fixed. Sometimes it is a simple fix, and you're less than 30 days to your home buying goals. Other times it could be several months before you are ready.My point is that one size doesn't fit all. You don't go to your doctor and say your knee hurts and request an elbow brace. One lender may have a different set of guidelines. I have several lenders that offer different products, and not all buyers will work with one type of lender.
I have heard people say that they were told keep renting because their score is too low. I then ask them, what lender said that? Most will say they heard it from a friend or co -worker. They heard that they need a score in the 700 range, etc.. Is that true? No, it is Not!Just because you have good credit doesn't mean you are an excellent buyer or if you have a lower score doesn't mean you can't qualify for a loan. My advice, pick up the phone and discuss your options with one of my preferred lenders. Why? Because they are accountable and have done business with me for a long time. Lenders that don't do a great job don't get my referrals or my clients business. What about the online sites and my big bank you ask? Great question, do you know these people are they accountable to you in some manner or you just a name and number? Have you ever needed your Dr. to refer you to a specialist? Or your attorney to refer you to another attorney? There is a reason referrals are powerful.
I have made a mistake in my youth by not making sure all my buyers talked with my preferred lenders before turning keys and opening doors. I have lost hours on this earth by taking someone to look at homes who were qualified from a big bank or Pre- Qualified from an online lender that I am unfamiliar with. Believe it, or not many failed to close the loan. Not always but sometimes we can save the deals. I call this, buyers insurance, I want to make sure my clients are not told what they want to hear and set up for success from someone I don't know. The lenders have no skin in the game if you don't qualify. You, on the other hand, could loose your deposit and or your inspection money. This peace of mind accountability step gets ensures you the keys to your new home.
I am writing all this to help you avoid the tears or embarrassment by making home buying easy. Because now the election is over, some signs should raise red flags for buyers. Interest rates have started to climb. Where will they go? I don't know; we can't sustain the debt and rates much longer according to the talking heads. How does this affect you? The higher the interest rate on loan means the less house you can afford. It's not the price of the home when getting financing it is your payment. In other words, if rates continue to climb you will see that big house in that lovely area start to become smaller or a much longer commute.
If you are not sure what to do, make a call and know your options, get your credit fixed or get qualified ASAP. Call Cliff today at 321-229-5890 for a FREE private consultation. Get a FREE list of homes for sale in Orlando, Lake Nona, Kissimmee, Celebration, Saint Cloud, Clermont, Windermere, Davenport visit http://CliffCloverHomes.com and start your journey today!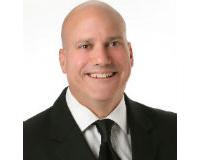 Author:
Cliff Clover
Phone:
321-229-5890
Dated:
November 22nd 2016
Views:
1,307
About Cliff: Growing up in Modesto California my father always wanted me to be a Realtor just like him. So after ...